Welcome to Richard Young Window, Gutter & Chandelier Cleaning
We provide top quality window cleaning services throughout Buffalo, NY and its surrounding areas. Richard Young Window & Gutter Cleaning is family based, locally owned and operated. Our professional window cleaning team guarantees results and is trained to provide customer service throughout our entire customer experience.
Since 1980 we have been Buffalo's number one window cleaning company. Your team consists of fully insured and bonded window cleaning professionals ready to take on the toughest cleaning jobs.
What Makes Us Different
Our window cleaning service company aims to provide the absolute best value and service available, from your first interaction with our team to the last drying drop of window cleaning supplies. We always put our customers needs front and center. Our team pays attention to detail both inside and outside of your home. We are fully insured, bonded, and trained professionals!
More Than Just Window Cleaning
Are you looking to enhance the curb appeal of your home? One of the best ways to enhance the curb appeal of your home is with clean windows, gutters and lights! Our goal is to help make your home look good and stand out in your neighborhood. We always strive to do the tough work so you don't have to!
Are you worried about spring cleaning, hosting a party, or just need a good clean-up on your home? The window cleaning experts at Richard Young will put your mind at ease and handle all your window and gutter cleaning needs.
From skylights to gutters, storm windows to screens, never worry about cleaning your windows again!
What about gutters, fans or chandeliers? Our cleaning professionals provide custom scheduling plans. This includes gutters, fans, chandeliers, mirrors, light fixtures and more! Want to learn more information about custom schedule planning?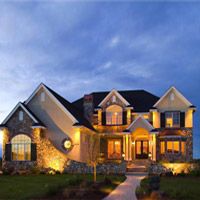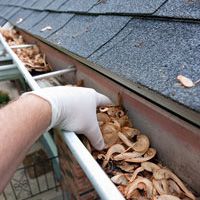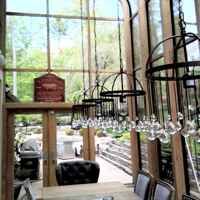 Satisfaction Guaranteed
We promise to provide the highest quality value to your window cleaning experience. We deliver the best services to every customer every time, with a 100% satisfaction guarantee. Our commitment to this pledge is your guarantee of quality performance.
---
Get Started Now!
One of our window cleaning experts is ready to chat with you so give us a call today and see what we can do for you. Email us and see how we can help you get the results you are looking for. We serve the Amherst, Boston, Buffalo, Clarence, Cheektowaga, Depew, East Aurora, Elma, Hamburg, Lancaster, Orchard Park, Tonawanda, Williamsville, West Seneca and surrounding communities.