Window Cleaning
Window Cleaning Services in Buffalo, NY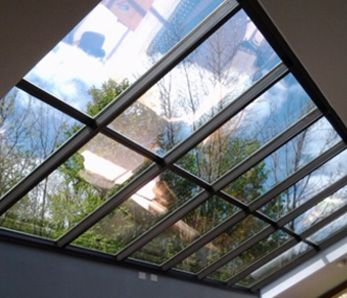 Professional window cleaning has been our specialty since we began in 1980. We continue to grow with the market needs, trends and provide a one-of-a-kind service to our customers. Our window cleaning solutions are safe for finishes of all kinds and we guarantee hand-clean, wiped and dried window cleaning services.

The experts at Richard Young Window Cleaning Company work with both commercial building and residential homeowners. To keep your property looking good year round, don't hesitate to contact us to get started or continue reading below for more information.

We provide top quality home window cleaning services. This includes skylights, basement windows, sliding doors and much more! We can handle all your residential and commercial window cleaning needs.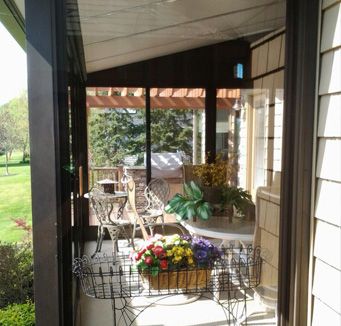 Are you tired of removing cobwebs, bugs, dirt and dust from your window sills?

Each time one of our experienced window cleaning professional cleans your windows, they do so by hand. This ensures our team inspects each window to provide the best possible cleaning result.

Don't worry about your drapes, furniture or floors!

We train our team members to take the extra step needed to guarantee your home is exactly as you left it:
we always use boot covers or slippers to cover our feet when we enter your home
we cover your floors and furniture with drop clothes for protection
we make sure drapes are always out of the way before cleaning each window
Concerned about the outside of your house?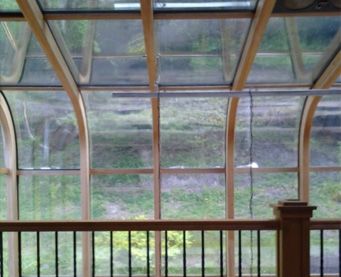 We use specifically designed ladders that are safe against home siding. This guarantees the outside of your home is never scratched or bruised! We promise to never leave a trail behind and that the look and feel of your home remains just as you left it!

We take great care around flower beds, ground lights and anything other outside decorations. Paying attention to detail is our specialty!

Don't think twice about oxidation caused by metal screening materials left on your home through the winter or hard water stains, paint or silicone left on your glass. Our friendly staff will do whatever we can do to make sure our customers feel satisfied.

For windows that are stained or need special treatment, we have many different solutions to treat these problems. This would include minor mold removal, acid washing for oxidation, and chemicals that would treat silicone and aid in paint removal.
Screen Cleaning Services in Buffalo, NY
Clean screens can help extend the cleaning of your windows longer. Do you need your screens taken down for the winter or washed and installed for the spring? We provide screen installation services all year long. Ask our friendly staff about what we can do for you.

Clean windows help enhance the curb appeal of your home and are ideal for when you are selling your house or hosting a party. We have the expertise, knowledge and equipment to guarantee amazing cleaning results. Never worry about doing it yourself again.

Ready to get started with your window cleaning? Click here to send us a message or give us a call today!