About Us
Richard S. Young, Owner and Operator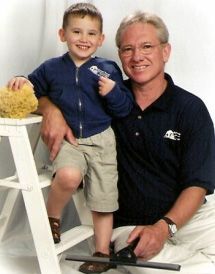 Our window cleaning company has been in business for over 35 years and is Buffalo's premier window cleaning solution. Our team of professionals can handle any residential window cleaning job. Each and every job is important to our team and that is why we are fully licensed, insured, and bonded professionals. We want to ensure the quality of services and the people providing them.

We are knowledgeable and skilled window cleaning professionals with decades of experience. With three crews specializing in window, gutter and chandelier cleaning, we can always guarantee a job well done.

Are you worried about timely window cleaning service?
With three ready-to-go and equipped vehicles, we guarantee our customer's satisfaction in no time! We try to accommodate you in the event you have special circumstances that require the work to be done in a timely fashion.

Hosting an event or a family holiday party?
If you want to enhance the look and feel of your home with a fresh wash-over, don't wait any longer to get started! From windows and gutters to high beams, ceiling fans and glass tables, we can take care of some of the more difficult areas to reach. Learn more information about our services here.